Short Haul Trucking
November 28, 2014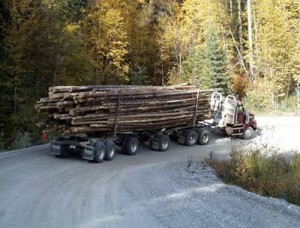 Short haul truck driving can be defined as operating within 200-300 kilometres of the driver's home terminal. Drivers operate a day cab unit and for the most part, are home every night. Consequently, driving short haul is not as profitable as long haul trucking. However, the quality of life is higher. And the majority of work connected with short haul work is driving a straight truck owing to the fact that these are more maneuverable in the tight spaces found in many cities.
Whether you're operating a tractor-trailer unit or a straight truck, local work often consists of many pick-up and drop offs. Therefore, it remains a requisite to possess competent backing skills.
Further, local delivery truck can be vans, refrigerated units, tankers or dump trucks. There are a wide variety of trucks available to operate, and many companies that are seeking quality employees.
Pros
Short haul drivers are home most nights. And if employees are full time they often drive the same truck every day. Because drivers operate within two to three hundred kilometres of their home terminal, they return often to the same customers, simplifying navigation.
Cons
The financial reward is much less than driving over-the-road. Yet, less pay in exchange for being home every night is a compromise many drivers are willing to make – especailly if they have a family. Breakdowns, delays, and traffic are commonplace with any job, but continue to plague the local driver too. With local positions, a number of companies slip-seat their drivers. For some, this can be frustrating as they have to adjust to a new truck every few days.
(Photo by Wonderlane / CC BY)